Michael's Story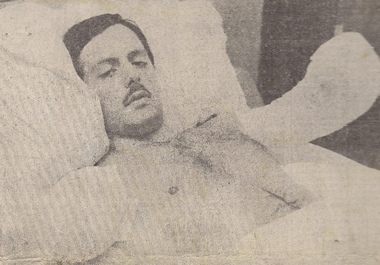 Dr Michael Paterson OBE is a former police officer who served within the Royal Ulster Constabulary in Northern Ireland during the conflict years.
In 1981, during an IRA rocket attack on his armoured police Land Rover, he sustained significant and life-changing injuries, losing both arms and suffering severe lacerations to his lower limbs. Michael lost his police career. He also faced an uphill struggle to change his life.
Michael rebuilt his life. He changed career and attained two doctoral degrees in the process.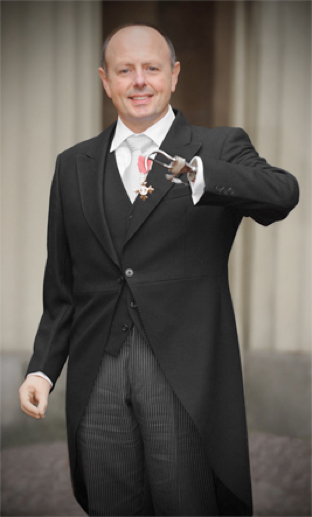 He now runs a successful business, delivering psychological therapies coupled with life coaching for business and sports people. Balanced with this is his highly-rated training for mental health professionals.
Michael also presents eloquently to different audiences on a range of topics, including psychological trauma in the workplace, what holds people back in life, and how to manage stress.
Michael's story is extraordinary. It's one of challenge and change in the face of extreme personal adversity. His journey was marked with sorrow, frustration and motivation. But – ultimately – success in achieving a new life. From his personal experience of learning to live again in a world not designed for people without hands, Michael inspires others to make the changes they need. Into this uplifting story, Michael seamlessly weaves his knowledge of psychology to educate, inspire and motivate people to achieve what they are truly capable of.
In 2008, in recognition of his achievements, Her Majesty, Queen Elizabeth II elevated him to, Officer of the Most Excellent Order of the British Empire (OBE), a highly respected appointment in that Order of Chivalry.
Michael has helped countless others reach their true potential through a mix of professional speaking engagements, executive training and psychological therapy approaches.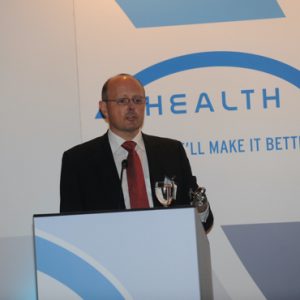 As a Keynote Speaker, Michael's story draws on his personal experiences of challenge and change from major physical trauma to rebuilding his life. He is also a highly respected clinical psychologist with the ability to impart even complex concepts in an understandable way for all audiences. Michael has overcome huge life challenges, and achieved success academically, in his career, and in business. He delivers keynote speeches, training and coaching, and skilfully shows people how to find their way through the maze of many life challenges. As a motivational speaker, Michael is frequently booked as a keynote speaker at events.
When working with different audiences, online or face-to-face, Michael pitches his delivery at the right level for attendees to learn new things, feel inspired and motivated so they can choose to be the person they are truly capable of becoming.
In recognition of his achievements, and ability to connect with people, Michael has received accolades from some of the great people of our time.